Presentation by Radovan Slavuj at Forum Farge 2015
CP7 researcher Radovan Slavuj presented his PhD research work at Forum Farge 2015 conference in Olso, Norway on April 17th, 2015. Radovan presented his research carried out till now on Spectral Modelling for multi-channel printers discussing about the work done till now and how it can be applied in everyday scenarios.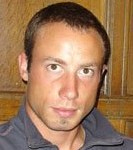 Forum Farge is a Norwegian association of people working with Colour. The main aim of this association is to stimulate Colour research on all aspects of colour, to disseminate research-based knowledge about colour, and to facilitate the application of this knowledge to solve colour-related issues in art, design, architecture, science and technology at national level.