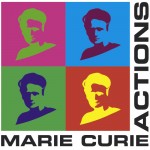 Colour Printing 7.0: Next Generation Multi-Channel Printing (CP7.0) was a training and research project funded by
Marie Curie Initial Training Networks (ITN) CP7.0 N-290154
funding under the 2010/2011 call. The project was led by
The Norwegian Colour and Visual Computing Laboratory
at
Gjøvik University College
and was executed in collaboration with 5 full network partners and 6 associated partners from academia and industry throughout Europe. The project addressed a significant need for research, training and innovation in the printing industry. Through this project we carried out research in the colour printing field by fully exploring the possibilities of using more than the conventional four colorants (CMYK) in printing and focussing particularly on the spectral properties. The goal was to train a new generation of printing scientists who will be able to assume science and technology leadership in this established technological sector.
Four key scientific areas this project focussed on are:
Spectral modelling of the printer/paper/ink combination.
Spectral gamut prediction and gamut mapping.
The effect of paper optical and surface properties on the colour reproduction of multi-channel devices.
Optimal halftoning algorithms and tonal reproduction characteristics of multi-channel printing.