Project members
Lead-scientists
Jon Yngve Hardeberg, Gjøvik University College, Norway
Prof. Hardeberg is the leader of the Norwegian Color and Visual Computing Laboratory at Gjøvik University College. He received his PhD degree from Ecole Nationale Supérieure des Télécommunications in Paris, France in 1999. His PhD research concerned colour image acquisition and reproduction, using both colorimetric and multispectral approaches.
Email: jon.hardeberg@hig.no
Philipp Urban, Technische Universität Darmstadt, Germany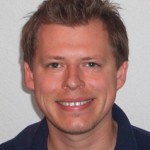 Philipp Urban has been head of an Emmy-Noether research group at the Technische Universitat Darmstadt (Germany) since 2009. His research focuses on color science and spectral imaging. From 2006–2008 he was a visiting scientist at the RIT Munsell Color Science Laboratory. He holds a MS in mathematics from the University ofHamburg and a PhD from the Hamburg University of Technology (Germany).
Email: philipp.urban@igd.fraunhofer.de
Ole Norberg, Voxvil AB, Sweden
Active in the Paper Optics and Colour research area at Digital Printing Center and tutor for one PhD student. My research interest includes, printing technology, colour science, paper technology, paper optics and print quality evaluation. At present, my focus is on spectral colour reproduction.
Email: ole.norberg@voxvil.se
Carinna Parraman, University of the West of the  England, UK
Carinna Parraman is senior research fellow at the Centre for Fine Print Research, University of the West of England, Bristol. Based on her background in mixing pigmented colour for traditional printmaking, her research has developed through long term usage of digital imaging software and print hardware and specialities include developing alternative colour methods for artists and designers, bespoke digital colour printing, archiving of prints, image enhancement methods, and an ongoing assessment of current inkjet hardware.
Email: Carinna.Parraman@uwe.ac.uk
Daniel Nyström, Linköping University, Sweden
Research associate at the Media and Information Technology division, at ITN, Linköping University. He belong to the research group Image Reproduction and Publishing, and am currently doing research related to spectral color reproduction, paper optics and modeling of halftone color reproduction. He is also teaching at undergraduate and graduate level, and am responsible for courses in Image processing, Digital media, Color science and Digital color imaging.
Email: daniel.nystrom@liu.se
Maria V. Ortiz Segovia, Oce Print Logic Technologies, France
Dr. Maria V. Ortiz Segovia received her BS in Electronic Engineering from the Universidad Javeriana, Bogota, Colombia in 2005, and her PhD from the Electrical and Computer Engineering department of Purdue University, USA in 2011.  Currently, she is the leading scientist of color and image processing activities of the research team in Océ, France.  She is in charge of supervising Masters and PhD students sponsored by OCE in different universities.  Her research interests include image quality, color imaging, document management, and printing and sensor forensics.
Email: Maria.Ortiz@oce.com
Project manager
Aditya Sole, Gjøvik University College, Norway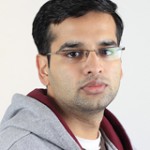 Aditya Sole completed his bachelors from PVGs College of Engineering and Technology, Pune University, India in year 2005. In 2007 he completed his MSc in Digital Colour Imaging from London College of Communication, University of the Arts, London, UK. From 2008 till 2012 he worked as a Laboratory Engineer at the Norwegian Colour and Visual Computing Laboratory, Gjøvik University College, Gjøvik, Norway. Since 2012 he is working as a
Email: adityas@hig.no
LinkedIn: no.linkedin.com/pub/aditya-sole/15/301/83b/